La Maestra Foundation | 2003
October 1, 2003

As La Maestra Family Clinic's non-medical services continue to grow, including access to nutritious food, safe affordable housing, self-supporting jobs, job training and continuing education opportunities, staff and board members start a separate nonprofit called La Maestra Foundation in 2003. La Maestra Foundation, Inc. is incorporated as an independent nonprofit in 2005. As part of furthering its mission, La Maestra Foundation also provides small grants to ethnic and community-based organizations to support infrastructure development and needed services which no other organization provided.
Healthy Food Choices | 2007
July 1, 2007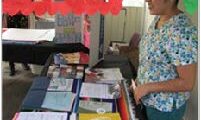 La Maestra Family Clinic, in collaboration with La Maestra Foundation, expands Food Pantry Services with a grant from the Allen Foundation, providing nutritious food to patients twice weekly with culturally appropriate healthy recipes and nutrition education. Through grants from the San Diego Women's Foundation and Cardinal Health, the Healthy Food Choices Program expands to provide culturally competent community outreach, health education classes, coaching and support to empower patients with tools to improve nutrition and exercise habits, prevent obesity and manage chronic disease.
Microcredit Program for Women | 2008
July 9, 2008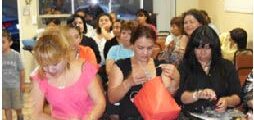 To further achieve its goal of helping the underserved become self-sufficient community members, La Maestra Foundation becomes the first organization in San Diego to have a Microcredit Program for Women. Through this peer microlending program based on the Grameen model, low income women in 10 areas throughout San Diego County receive financial literacy, business planning assistance and small loans ranging from $250- $1,000 repaid in weekly installments. Weekly meetings provide a forum for peer support and mentoring. Speakers are invited to the meetings, sometimes to talk on small business or financial literacy related topics, but also to talk about issues that affect women in the group, such as cancer and chronic disease, domestic violence, or immigration issues.
Read more
Jardin de la Vida | 2009
July 1, 2009

With a two-year grant from the Tides Foundation and The California Endowment, La Maestra Family Clinic and La Maestra Foundation collaborate to establish the Jardin de la Vida, a community garden in City Heights where women from the Microcredit Program and their children can grow fresh produce. Through the grant, hundreds also participate in health education classes, zumba aerobics classes, recycled crafts classes, healthy recipe sharing and creation of a Healthy Choices recipe calendar.
La Maestra Blossoms | 2010
July 9, 2010

Building on a vision developed since 2004, La Maestra Foundation launches the floral microenterprise La Maestra Blossoms with a new website, floral arrangement and décor services for corporate events, and pop-up flower stands for holidays. The goal of La Maestra Blossoms is to cultivate economic empowerment and overall wellbeing among under-served women in San Diego County, most of whom are recruited through La Maestra Foundation's Microcredit Program for Women. This goal is achieved through creation of employment opportunities for women who face multiple barriers to finding employment; floral design skills and retail job skills training in a healing and supportive environment; and case-managed integration of the program with financial literacy, health, legal and social services.
The Soul Speaks | 2010
July 10, 2010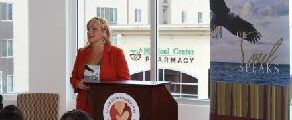 La Maestra Foundation, under La Maestra Publications, publishes its first book, The Soul Speaks, to share real-life stories from refugees and immigrants from around the world to open readers' eyes and hearts to different cultural experiences and challenges that populations face in their countries of origin, refugee camps and the US. The Soul Speaks is a collection compiled by Zara Marselian as told by people from City Heights who share their experiences of suffering through oppression, poverty, and tragedy; living in survival mode; and finally finding the will to escape, start over and thrive in a new community. Over 120 guests attend the launch. La Maestra Foundation, with funding from Bravo Foundation, develops Cultural Diversity Awareness Training for universities, teaching hospitals and corporations so students, medical staff and others who serve diverse populations understand challenges and benefits of diversity in relation to community health and social determinants.
Legal Advocacy | 2011
July 1, 2011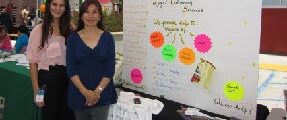 The Legal Advocacy Services department is established in the City Heights health center as a partnership between La Maestra Family Clinic and La Maestra Foundation, serving 330 clients in its first year. The department provides assistance to people who face rights violations or who are victims of crime, issues that too commonly affect the health and wellbeing of La Maestra's low-income, culturally diverse service populations. Collaborative partners include the US Committee on Refugees and Immigrants, National Human Trafficking Victim Assistance Program and Casa Cornelia Law Center. The majority of clients are victims of domestic violence and trafficking. Staff offers presentations to service providers on recognizing signs of domestic violence and trafficking; how victims qualify for assistance programs; and steps that a victim can take to transition from an abusive situation to finally achieving independence.