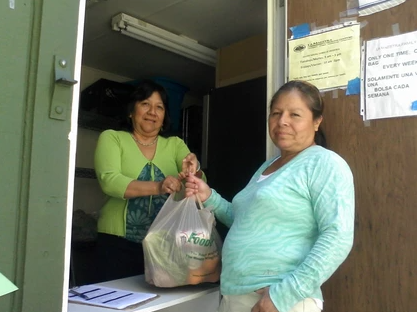 Health Choices Food Pantry
Building on its previous efforts to link nutrition to healthcare through food donation drives for patients and their families, La Maestra launched the Healthy Choices Food Pantry in 2004 to offer free nutritious foods to families in need, once a week. La Maestra's partnerships include the San Diego Food Bank and Feeding San Diego, which provide the organization with more than 90,000 pounds of fresh produce annually. Both organizations assist La Maestra with improving access to free food at the organization's existing food pantry.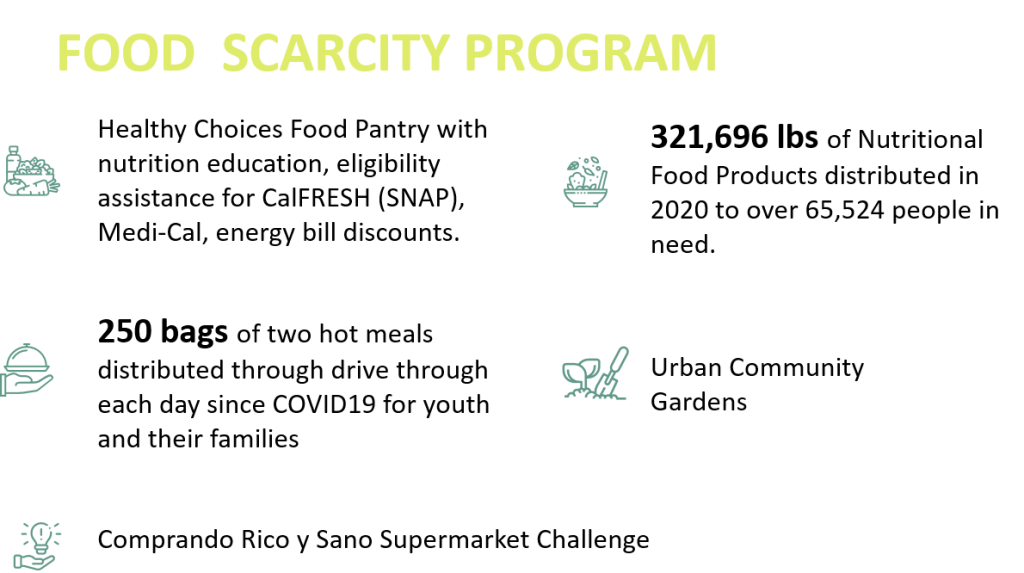 The Healthy Choices Food Pantry is open Monday, Wednesday, and Friday for five hours each day and community members are able to obtain food once per week. La Maestra provides fruits, vegetables and grains (rice, beans) in the food packages. On some occasions, La Maestra is able to provide canned goods, bread, and eggs. Food packages also contain educational information about healthy food choices and prevention of chronic health conditions. On average, La Maestra distributes three pounds of fruits, three pounds of vegetables and one pound of grains in each food package.
La Maestra Healthy Choices Food Pantry Hours
Monday: 9:00 a.m. – 2:00 p.m.
Wednesday: 9:00 a.m. – 2:00 p.m.
Friday: 10:00 a.m. – 3:00 p.m.
In wake of the 2019 novel coronavirus, more commonly known as COVID-19, the La Maestra Foundation has partnered with Feeding San Diego to distribute 250 hot meals daily. If you are interested in obtaining free meals during this trying time, the organization distributes food at 4390 University Avenue, San Diego, CA 92105 between the hours of 11 a.m. to 1 p.m.. It is first-come, first-serve, so we recommend coming to join the line early.